Google is dropping Web Listing of Featured Snippets pages.
If your site has one, here is what you need to know.
Featured Snippet is a piece of text Google chosen from a website as a probable answer to a search query. Most relevant page for this search query is selected by Google using its algorithm.
Websites qualified enough to be featured snippets benefited from this feature since it allowed them to display twice on the first page on Google Search. One time at the top of the page as a featured Snippet and then once in the top of the search results list.
But now Google has removed the double chance given to the most qualified webpage and removed the web result listing for the featured snippet.
From a site owner perspective, if you are a site without the featured snippet, it means you will get one more empty  spot in the top ten results.  And it could increase the CTR, especially for those searches where the featured snippet is not a great result.
If you do have the featured snippet though, you could definitely see a decrease in CTR, especially for those results where people didn't gravitate towards the featured snippet result for any reason.
Here is an  example : 
Lets search "what is a sri lankan hopper" on Google.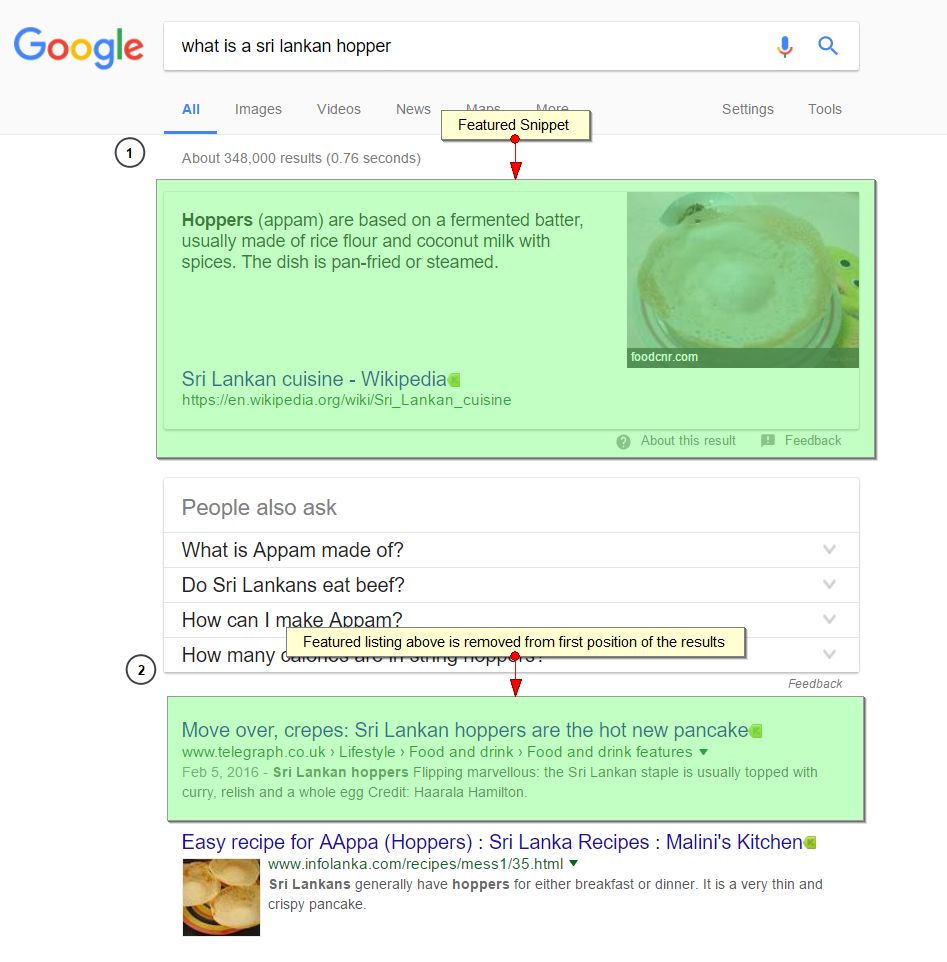 Should you need to optimize your website to get a featured snippet from Google for your web site, you need some serious SEO work done on the pages. Talk to our expert SEO Strategist today to know about our seo service in sri lanka  quality and how to get there,
This post is also available in:
English